Rod Bush Headed For Hall Of Fame
Chaparral Motorsports
|
May 31, 2012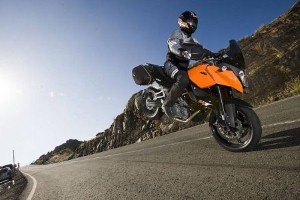 The American Motorcyclist Association (AMA) Hall of Fame recognizes the leaders and visionaries who have helped shape the motorcycle industry, and after a long wait one of history's true greats will be inducted. The AMA recently announced long-time KTM president Rod Bush will be honored as part of the 2012 induction class.

Bush was a motorcycle racer himself and competed in motorsports throughout the 1960s and 1970s. After his racing days were done, Bush helped bring the Austrian KTM brand to the U.S. by forming KTM North America with Jack Lehto. The company struggled during its early days, and when Bush took over the presidency of KTM North America in 1987, it sold about 2,500 bikes per year. By the time Bush died in 2005 while still serving as president, the company had exploded in popularity to sell more than 28,000 models in the U.S. annually.

"So much of the success KTM has seen in North America is built on the foundation that Rod worked so hard to create," said current KTM North America President Jon-Erik Burleson. "As a mentor and friend of mine, his leadership and success were, and continue to be, great inspiration to continue to push forward. The AMA Motorcycle Hall of Fame represents the pinnacle of those who have achieved so much for our sport and industry."