Ducati Shuts Down Production Following Earthquake
Chaparral Motorsports
|
May 31, 2012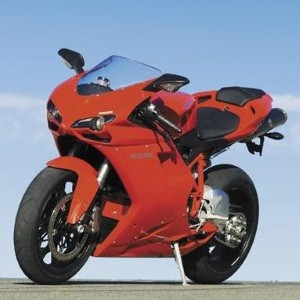 After a severe earthquake and several aftershocks rocked the Italian province of Emilia-Romagna, Ducati has announced it will suspend production at factories in the region until further notice.

An earthquake that measured 5.8 on the Richter scale hit near the city of Bologna in Italy, where several prominent manufacturers have factories, according to Bloomberg News. The earthquake is confirmed to have killed 15 people and has likely caused millions of Euros worth of damage in the area.

Ducati, which was recently purchased by Audi, announced it would shut down production at its factory until the damage could be assessed. Notable auto manufacturers Ferrari, Lamborghini and Maserati also closed their factories due to the disaster. It is unknown whether any of the factories suffered significant damage.

The disaster calls to mind the earthquakes that rocked Japan last year, although those were larger in magnitude. Motorcycle manufacturers like Honda and Suzuki shut down for months due to the event, which affected the amount of bikes imported to the United States.

Seismic experts in the region say the earthquake was due to shifting in a mountain range in the northern part of Italy, and that the region has suffered minor seismic events for nearly a year. According to the Guardian, residents could be in for nearly 800 aftershocks, some of which may measure above 5.0 magnitude.