Justin Bogle Has Knee Surgery As Honda Team Trains For Texas
Chaparral Motorsports
|
May 25, 2012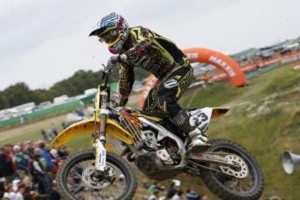 GEICO Honda rider Justin Bogle has gone under the knife for knee surgery, and will miss the next few rounds of the AMA Motocross series as he recovers, according to Cycle News.

Bogle reportedly suffered the injury during the Toronto Supercross, but raced through the injury in order to close out the season. Despite racing in the 250cc class at the AMA Motocross opener in Hangtown, Bogle's knee was bothering him to the point that he elected to miss the next few races and essentially give up his chance at a championship in order to get the surgery.

The rider's meniscus will need to be repaired by surgeons, but the initial prognosis is that Bogle will miss just a few weeks of racing. Honda hopes the rider will be fit to close out the Motocross season with his teammates.

Meanwhile, the rest of the Honda team is preparing for hot weather this weekend as the series heads to Texas. Wil Hahn, a Texas native and teammate of Bogle's, said the riders will be focusing on staying hydrated as the action heats up. Temperatures are reportedly expected to rise above 90 degrees and could go as high as 100 degrees during the race.