Infineon Raceway Changing Name
Chaparral Motorsports
|
May 25, 2012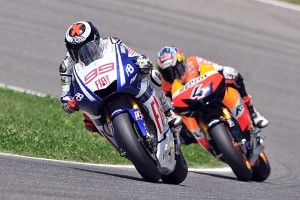 One of the more popular motorsports tracks in the United States is undergoing a name change.

As of June 1, Infineon Raceway in Sonoma, California, will no longer be known by its "Infineon" name. Infineon Technologies, a German company, has decided not to renew its contract to name the track when it expires at the end of May, according to Cycle News. The track has been known by its Infineon designation for 10 years to this point.

The track, located just north of San Francisco, will now undergo a temporary name change before a permanent one is decided. In the past, the track has gone by the name "Sears Point," which is the name for the landmass where the raceway is located. However, officials at the track have decided instead to go with "Sonoma Raceway," reflecting the town where the track is located. The track is still looking for a naming partner, but says it will make the name change permanent by late fall if one is not found in the meantime.

This means the track's old websites will soon be out of date, with the official page moving to www.racesonoma.com. The first event to display the new name will be the Sonoma Historic Motorsports Festival on June 2-3, followed by the Toyota/Save Mart 350 Sprint Cup race on the weekend of June 22-24.