Ivan Tedesco To Rejoin Kawasaki
Chaparral Motorsports
|
May 18, 2012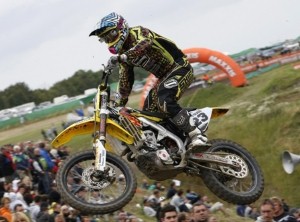 Ivan Tedesco is reuniting with the Kawasaki team that helped him achieve the greatest success of his career, with plans to compete in the upcoming AMA Motocross season.

Tedesco was a successful rider for Kawasaki in 2004 and 2005, winning the West Lites Supercross championship in back-to-back years, according to Cycle News. He also won the 125cc Motocross championship in 2005. Since then, the rider has struggled with the move up to a larger engine. Tedesco has raced for Suzuki, Honda, Valli Yamaha and the Hart and Huntington Kawasaki outfit in the ensuing time period, but has not quite risen to the success he had on smaller bikes.

One possible reason for that is injuries - Tedesco has had a string of them over the past few years. Most recently, a broken finger kept the rider out of the entire AMA Supercross season.

Now, the rider will be moving back to the factory Kawasaki team with the hopes of recapturing past glory. Tedesco will make his debut for Kawasaki this weekend at the AMA Motocross season opener in Hangtown.

"I'm really pumped to join the team again seven years later," Tedesco told the news source. "I'm hoping to have a lot of fun this summer and get some good results. Ultimately, the goal is to be a factor in the title hunt by the end of the series. Working with Mitch and Bones again on the 250 is going to be really cool. I feel right at home here."