Brammo Unveils New Empulse
Chaparral Motorsports
|
May 11, 2012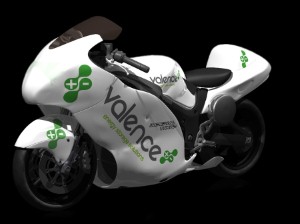 Electric motorcycle manufacturer Brammo hosted a high-profile event in Los Angeles to unveil the newest version of its Empulse bike.

Technically, there are now two Empulse models - the Empulse and Empulse R. The new Empulse has been updated with a water-cooled AC motor, six-speed transmission and regenerative braking. The company also claims it is the first and only bike to both top 100 miles per hour and offer 100 miles of range on a single charge.

The new Empulse R takes things a bit further, replacing the Empulse's plastic bodywork with all carbon fiber materials. The Empulse will reportedly retail for $16,995, while the carbon fiber R will go for $18,9995.

"It was important to Brammo to create a great motorcycle and we paid attention to customer feedback to create just that," said Craig Bramsher, CEO and president of Brammo. "From concept to production the Empulse product has evolved quite a bit. We are bringing you a different motorcycle that promises to be more than what our riders expected."

This year's version of the Empulse sold out, and the company reports it already has 1,000 pre-orders for the new model. The company plans to expand production this year in order to meet its goal of several thousand bikes sold.