Bobby Petrino's Motorcycle To Be Auctioned
Chaparral Motorsports
|
May 11, 2012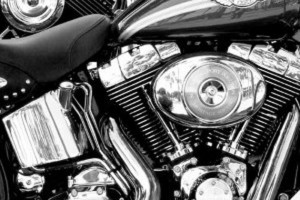 An infamous motorcycle ridden by Arkansas football coach Bobby Petrino has been put up for auction, reports ESPN.

Petrino lost his job after getting into a motorcycle accident on April 1. The coach wasn't fired for his crash, but rather for who he crashed with. The details of the police report revealed to the public an inappropriate relationship between Petrino and the woman he was riding with. Petrino reportedly became involved with the woman and then hired her for a position within the athletic department - a fireable offense in the eyes of Arkansas' athletic director Jeff Long.

Now, the infamous motorcycle is being put up for sale by the insurance company on the website Copart.com. The 2007 Harley-Davidson is known as "Hawg Wild" and features a custom design that incorporates the Arkansas Razorbacks logo. The bike needs approximately $18,000 in repairs, according to the listing, but is being sold "as is."

The current bid for the bike is reportedly above $3,500, according to the news source. The auction is set to end on May 30.

There's no doubt the bike is a piece of college football history, but the fact that it's essentially totaled means those bidding will be paying for a conversation piece, unless they plan to fix the bike up.