May Is Motorcycle Awareness Month
Chaparral Motorsports
|
May 4, 2012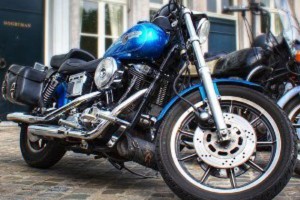 The American Motorcycle Association (AMA) has declared May Motorcycle Awareness Month, and is cautioning all riders and drivers to take some safety precautions before they get out on the road.

The organization says all riders should be wearing motorcycle helmets approved by the Department of Transportation, in addition to proper motorcycle apparel that will protect them in case of an accident. However, the month is not solely aimed at riders - those driving in cars also have a responsibility to look out for motorcyclists as well.

"Motorcyclists take to the highways in large numbers every spring, and it's the responsibility of all road users to acknowledge us safely and attentively," said AMA President and CEO Rob Dingman. "Unfortunately, many road users are not always mindful of those with whom they share the road, and an annual reminder is helpful for them to recognize the flow of motorcycles in traffic, and make an extra efforts to watch for motorcycles."

States across the country are on board with the project, reminding drivers to be on the lookout for their two-wheeled friends while on the highway.

The AMA also announced it has successfully lobbied for a new study into the causes of motorcycle crashes, which will be the first in 30 years. The Federal Highway Administration is expected to have a full report on the main causes of accidents within one to two years.