Chaparral Motorsports Launches Fan Site For Chaparral Honda L&Mc Racing Team
Chaparral Motorsports
|
May 3, 2012
ChaparralHondaTeam.com delivers news, updates and insight on the MX team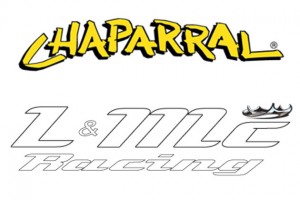 Chaparral-Racing.com is already one of the best sites on the internet for MX riders looking for all the latest motocross parts, accessories, and apparel - and now Chaparral Motorsports is pleased to announce the launch of a new website dedicated to the Chaparral Honda L&Mc Racing Team, chaparralhondateam.com, that will be a source for race fans to get up to date information on Andrew Short and the Chaparral Honda Race Team.

By going to chaparralhondateam.com, fans gain access to dozens of videos and posts featuring Andrew Short, Larry Brooks and Jeremy McGrath. At the click of a button, viewers can get news and updates about the team from the latest supercross or motocross race.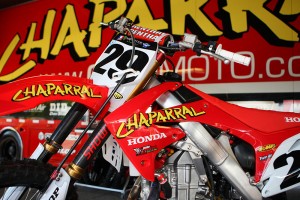 "MX Fans want more in depth news and updates on their favorite riders," states Crystal Ashby, VP Marketing for Chaparral Motorsports. "The fan site delivers more engaging content to access from the comfort of their own home."

The online experience isn't simply limited to Chaparral's fan site. New videos and reports will be posted to YouTube, Google +, Twitter and Facebook. Those looking for the absolute latest updates on Andrew Short and the Chaparral Honda L&MC Racing Team should follow Chaparral on all of these social media sites.

Chaparral Motorsports® is recognized as one of the largest motorcycle accessory and vehicle dealerships in the country. Chaparral Motorsports now encompasses a 160,000 square foot footprint. Started as a family motorcycle parts business, Chaparral Motorsports® has developed into a multi-line motorcycle and ATV dealer, offering Honda®, Yamaha®, Kawasaki®, KTM®, Suzuki®, Can-Am, Victory®, Polaris® and Kymco ATV's, motorcycles, and utility vehicles. Check www.ChapMoto.com for information about Chaparral Motorsports.