Annual "Ride To Work Day" Is June 18th
Chaparral Motorsports
|
April 26, 2012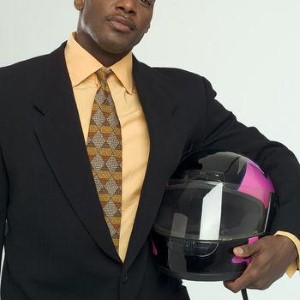 For the 21st year in a row, "Ride To Work Day" will encourage owners of motorcycles and scooters to commute on their two-wheeled vehicles. The non-profit Ride To Work organization recently announced that this year's event will take place on June 18th.

"Motorcycles and scooters consume less resources per mile than automobiles, and take up less space in parking areas and on roads," said event organizer Andy Goldfine. "Riders seek employer and community support for this efficient form of transportation, and more government and public awareness about riding's many benefits."

Despite nearly 8,000,000 motorcycles and scooters in the United States, only a small fraction of about 200,000 are regularly used for commuting. That's just a drop in the bucket compared to the estimated 130 million commuters across the country. The purpose of the annual event is to demonstrate that riding a motorcycle or scooter can be a viable alternative.

The event is especially relevant this year, as gas prices have been on the rise lately. Motorcycles and scooters generally get much better gas mileage than conventional vehicles, which could be useful for commuters looking to save some dough.