Unique Crocker Motorcycles To Be Sold At Auction
Chaparral Motorsports
|
April 24, 2012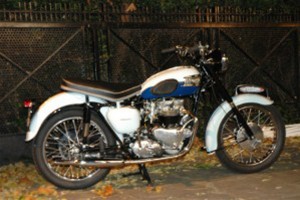 When most people think about American motorcycles, their mind immediately goes to Harley-Davidson. The brand has been popular for years, but there was a time in the late 1930s when they didn't produce the best motorcycles in the country.

That honor went to Al Crocker, a former Indian distributor who started the Crocker brand in 1936. Crocker famously proclaimed he'd refund the money of any customer who was beaten in a race by a Harley while on one of his vehicles. Crocker's models were highly advanced for their time and essentially blew other bikes away in terms of power - and expense.

The vehicles were all custom-made by hand, which meant fewer than 125 were produced. Today, there's thought to be fewer than 50 of these models in the entire world. Bonhams Auctions recently announced three models will be going up for sale at the upcoming Pebble Beach Car Auction this August.

"Having three documented Crockers in one sale is very momentous," said Malcolm Barber, CEO of Bonhams Group. "Very seldom does a Crocker ever come up for sale, so this is an extremely unique opportunity for collectors."

All three models are expected to sell for six figures.