Red McCombs Not Backing Out Of Circuit Of The Americas
Chaparral Motorsports
|
April 20, 2012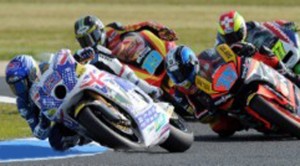 The new Circuit of the Americas track being built just outside of Austin, Texas, has had a bumpy history thus far - and it hasn't even been built yet. Previously, the track's owners stopped construction because deals had not yet been locked in to hold F1 and MotoGP races at the track. Now that the deals are in place and MotoGP will definitely be coming to the track in 2013, construction is underway - but one of the owners may want out.

Recent reports indicated track investor Red McCombs was prepared to sell his share in the track to Tavo Hellmund, another investor in the circuit. The move prompted fears that Hellmund was looking to essentially "take over" a majority share in the track, which could have implications for future dealings. However, a recent press release from Circuit of the Americas explains that while McCombs may part with some of his shares, it would not give Hellmund control or mean McCombs would be out of the picture entirely.

"To be clear, as Red McCombs has stated, he has no intention of selling his ownership interests in Circuit of The Americas," said Julie Loignon, vice president of public and community relations. Loignon further clarified that McCombs may sell his shares in a holding company that owns less than 2 percent of the track.