Nicky Hayden Misses Testing Opportunity
Chaparral Motorsports
|
April 20, 2012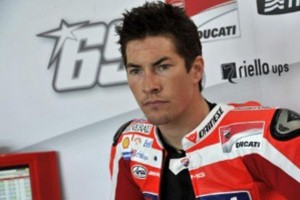 It seems that MotoGP rider Nicky Hayden can't catch a break thus far in the MotoGP season. The Ducati rider is trying to adjust to the brand-new GP12, but has found very little track time ahead of the first races of the year.

Due to injury as well as a delay in getting the GP12 ready for the season, Hayden wasn't able to test the bike as extensively as the other riders in pre-season sessions. He had a good start to the season, finishing sixth in Qatar, but has made it known he'd like more time with the bike.

The team thought they'd make up lost time by sending Hayden to test at the Mugello Circuit in Italy, but the weather just didn't cooperate when it came time to get on the track, reports Cycle News. Hayden was forced to spend most of the time in the garage, as the rain was simply pouring too hard to get any work done.

"We came here looking to make up time lost due to my missing the Valencia test and having limited time at the Malaysia and Jerez tests, but it was pretty much a wash," Hayden told the news source. "It's a shame because Ducati gave me the opportunity to come and had a race-spec GP12 here, along with my whole team. Yesterday we made two exits with slicks and also did a bit of riding in the wet, but today the conditions were wet but also cold and windy, completely unmanageable."