Audi To Purchase Ducati For $1.1 Billion
Chaparral Motorsports
|
April 19, 2012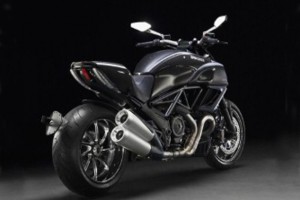 It's official - Audi will soon be the new owner of Ducati.

In a deal that has been talked about for several months, German luxury automaker Audi, a subsidiary of Volkswagen, will purchase Italian motorcycle manufacturer Ducati. The deal is estimated to cost $1.1 billion, with nearly a quarter of that tied to Audi paying off Ducati's debt.

The acquisition was pushed for by Volkswagen chairman Ferdinand Piech, who has publicly commented that he wishes he bought Ducati in 1985 when it cost "peanuts." Piech is reportedly a fan of the brand and owns a Ducati motorcycle.

Several analysts told Reuters they weren't in favor of the deal, as they couldn't see the financial benefit for the German automaker. While Audi's rival BMW does have a motorcycle division, most car companies do not. Ducati and Audi will continue to operate as separate entities, and it's unlikely that Audi will stand much to gain in the way of technological advancements from Ducati.

"The Ducati purchase is driven by VW's passion for nameplates rather than industrial or financial logic," said Arndt Ellinghorst, analyst at Credit Suisse. "It's an unnecessary sideshow to VW's main challenges of integrating sports-car maker Porsche and merging truck operations at MAN and Scania."