U.S. Team Heads To Ukraine For Speedway World Championship
Chaparral Motorsports
|
April 13, 2012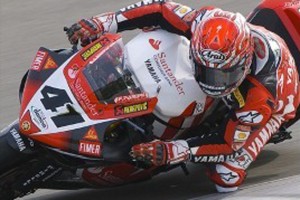 It's a relatively new form of motorcycle racing, but speedway is picking up momentum and popularity, as evidenced by the upcoming Under 21 World Championships to be held in Ukraine.

Unlike conventional motorsports, speedway bikes are limited to just one gear and don't have any brakes. Riders compete on an oval-shaped track, tearing around at breakneck speeds as they try to pass each other. The sport involves powersliding around corners in order to get an edge.

The U.S. is fielding a team at the Under 21 World Championships after a long absence, with the competition slated to kick off this week. The team is coached by Billy Hammill, who brought the U.S. to glory four times in the 1990s.

"While the sport of speedway is still growing in the United States, this fast-paced spectacle on two-wheels is one of the most popular motorsports overseas," said AMA Director of Racing Joe Bromley. "The AMA is proud to be represented by this talented group of young riders who will face the world's toughest competition as they race for American honor."

The event in Ukraine is the first of several in the championship series, with the final to be held in September. Russia won the competition last year.