Shane Turpin To "Wild Card" Race At Miller
Chaparral Motorsports
|
April 13, 2012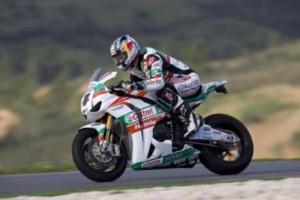 One of the things that keeps World Superbike races interesting is the Wild Card system, where riders from the world of motorsports are granted the chance to compete in one World Superbike race. Although frequently used to give local fans a rooting interest, sometimes the Wild Card can give the top racers a run for their money.

Utah's Shane Turpin will be hoping to do just that when he gets the chance to ride at Miller Motorsports Park when World Superbike comes to town on May 26th. Turpin has accepted an offer to ride as a Wild Card racer and compete against professionals like Carlos Checa.

Turpin has plenty of experience with the track, competing in Miller's Master of the Mountains Series. He's also raced competitively in AMA Superbike and Sportbike, and serves as an instructor for the Yamaha school based at Miller.

"I am extremely excited and honored to have been accepted as a Wild Card entry in the FIM Superbike World Championship event at Miller Motorsports Park," Turpin told the news source. "It's my home track, where I've completed countless laps and have great track knowledge. I've been racing with the Boulder Motor Sports team for three years now, and I feel at home with the entire group."