Dani Pedrosa Arrested For Cheating On Boat Test
Chaparral Motorsports
|
April 4, 2012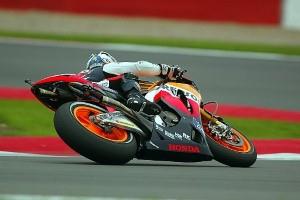 MotoGP star Dani Pedrosa has been arrested in his home country of Spain due to allegations that he cheated on a boating test, according to Cycle News.

Pedrosa was in Valencia to take a yachtsman licensing test that would allow him to captain certain classes of boats. According to the news source, Pedrosa and 20 other test-takers were arrested after authorities were tipped off to a cheating scandal.

After paying between 2000 and 2500 Euros (roughly $2600 to $3300), Pedrosa and his classmates were reportedly given small earpieces so that they could be fed answers on the written test portion of the examination. Police knew of the scheme in advance and were watching the room from a nearby classroom before entering and arresting those involved in the cheating.

"I want to publicly apologize to my fans and all those who trust me," Pedrosa said in a statement. "Now I want to look ahead. I'm a motorcycle rider, this weekend starts the World Championship, and I want to focus solely and exclusively on Sunday's race. From this error I have taken a lesson and wish to leave behind this issue right now and focus on a season that I face with a high motivation and enthusiasm."