Rare Bikes Will Be Auctioned By Bonhams In April
Chaparral Motorsports
|
March 30, 2012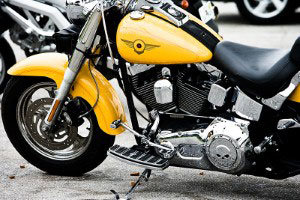 The Bonhams auction house is best known for the noteworthy and exotic cars it sells, but at the end of April, the Classic Motorcycle Show will be held in Stafford, United Kingdom. This year's auction will feature six exceptional bikes from the history of motorcycling.

"The Spring Stafford sale is one of our premier collectors' motorcycle sales of the year and once again we're proud to present an eclectic and diverse selection of fine machinery, from early Pioneers through to modern era Grand Prix - and everything in between," said Ben Walker, head of the Bonhams Motorcycle department.

There will be two vintage Vincents up for auction, both of which have remained in the factory nearly their entire lives, so they're in near perfect condition. The 1939 998cc Rapide Series A was formerly part of the extensive collection of Brian Verrall, and is rumored to be worth more than $287,000. The other bike, a 1955 998cc Black Shadow, is the last model of the Vincent C Series lineup before the company introduced the D Series. This bike is expected to bring in a bit less than its predecessor - between $110,000 and $160,000.

Other motorcycles to be put on the auction block include a completely restored 1928 Windhoff 750cc four-cylinder and a 1992 ROC-Yamaha 500cc Grand Prix race bike.