Bret Michaels Kicked Off Arizona Bike Week With A Free Concert
Chaparral Motorsports
|
March 30, 2012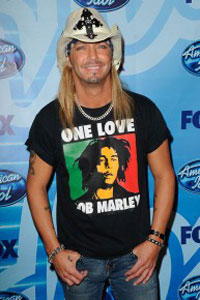 The Arizona Bike Week is in full swing in Scottsdale, and many riders and motorcycle enthusiasts turned out for the event opening. Poison singer and VH1 reality TV star Bret Michaels gave a concert in the parking lot of the Harley-Davidson of Scottsdale last Sunday, according to The Arizona Republic.

The star performed many songs from his Poison days, and he also did a few covers of classic rock hits like "Sweet Home Alabama" by Lynyrd Skynyrd and "Rock and Roll All Night" by KISS. Michaels teamed up with GoDaddy CEO Bob Parsons last month to organize the show for this event, and the rock star told The Republic just what he said to Parsons in the early stages.

"I said, 'Let's just make it a free show for the bikers, the fans, the family and friends.' I'm just gonna put on an amazingly huge show for everybody with no charge," Michaels told the publication. "And then, we're gonna do a private platinum area for friends of ours that are gonna donate money to the Wounded Warriors in Arizona."

Wounded Warriors is an organization dedicated to helping injured service members.