Pennsylvania Bikers Should Consider Safety Before Riding This Spring
Chaparral Motorsports
|
March 29, 2012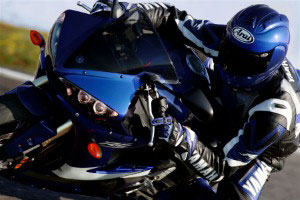 As the weather gets warmer, many bikers will be rolling their motorcycles out of storage and hitting the open roads. Before they do that, it is important to take a few steps to ensure their safety.

The Pennsylvania Injury Board recommends performing a safety inspection to ensure the bike is in good condition and everything is working properly. This can include changing the oil, inspecting fuel and brake lines for signs of damage or leaks and checking the tire pressure. Riders should also test their lights and brakes. The board also recommends riders don the appropriate motorcycle gear and helmets to ensure their safety.

The Pennsylvania Department of Transportation (PennDOT) is offering free safety training courses for bikers across the state to improve their riding skills.

"We are committed to helping riders meet the challenges and demands of operating a motorcycle by helping them improve their safety knowledge and riding skills through the Pennsylvania Motorcycle Safety Program," PennDOT secretary Barry Schoch told the Wayne Independent. "There is no substitute for proper training and technique when it comes to riding a motorcycle.