Casey Stoner Tops Jerez Test In Final Minutes
Chaparral Motorsports
|
March 29, 2012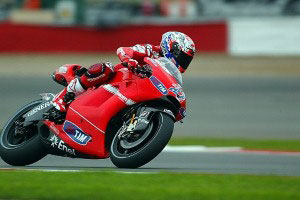 As last year's MotoGP champion, Casey Stoner, is the odds-on favorite to win again this year, even with an increased field that will include multiple claiming rule teams. And for the most part, fans expect Stoner to be at the top of the charts during the major tests, especially the ones that last multiple days.

That hope almost didn't come to fruition at the recent three-day MotoGP test in Jerez, the final one before the season begins. The key word here is almost - Stoner did ultimately end up on top of the leaderboard, but it took until the final 10 minutes for him to do so.

At the very end of the third day, Stoner finally put together his best lap, beating Yamaha's Jorge Lorenzo by .173 of a second with his final time of 1:38.780. The time meant that Stoner completed the pre-season trifecta, with the best times during the two Sepang tests and Jerez. While Stoner was happy with the results, he said the team still had a bit of work to do.

"Today we were really pleased with the lap times we're running, but I think we can still improve the bike quite a bit before the race here," said Stoner.