Route Announced For Kyle Petty Charity Ride
Chaparral Motorsports
|
March 28, 2012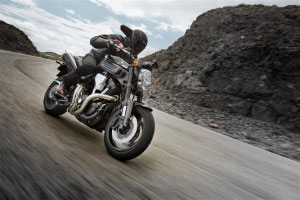 Former NASCAR driver Kyle Petty also has an affinity for riding on two wheels, and for the past 18 years has been holding a charity ride to benefit Victory Junction, a camp for children with chronic or life-threatening illnesses. Each year, the seven-day ride takes Petty and other riders across thousands of miles of roads.

"We started this ride as a small group of friends just riding from track to track," said Kyle Petty. "It's amazing to see how this event has grown - seven days of beautiful riding with more than 175 riders helping send hundreds of kids to Victory Junction."

This year, the professional racer, along with about 175 bikers, will strap on his motorcycle helmet and embark on a 2,500-mile jaunt from Napa, California, to Fort Worth, Texas. The journey will take the riders through the redwood forests of California, along U.S. Highway 50 - "the Loneliest Road in America" - and down "the Million Dollar Highway" (U.S. Route 550).

While Petty is leading the ride, he is not the only famous face to grace the charity event. Former NFL star and Heisman Trophy winner Herschel Walker and former NBA star Brad Daughtery will also be taking part in the ride.