Michigan Bikers May Soon Be Free To Choose Whether To Wear Helmets
Chaparral Motorsports
|
March 28, 2012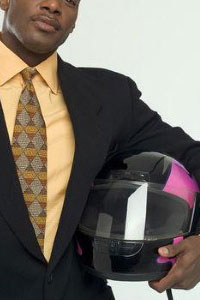 Motorcyclists in Michigan may soon have the freedom of choosing to wear a motorcycle helmet or not when they go out for a ride. The Michigan Senate recently approved a repeal of the helmet requirement in the state. If the governor signs off on the legislation as well, riders over the age of 21 who have met certain requirements will no longer be legally made to wear the protective head gear, according to National Public Radio.

Should the repeal go through, riders of age who have met training and experience measures and also have a minimum $20,000 insurance policy to cover medical costs in the event of an accident will be able to feel the wind in their hair. However, riding with a helmet and other safety-related motorcycle accessories will keep bikers much safer on the roads.

The repeal has been met with a lot of controversy as it has made its way through the political system. Supporters claim this legal revision would promote tourism for Michigan, while opposers tout the need for road safety.

Opposing officials attempted to increase the required personal injury coverage from $20,000 to $100,000, but the vote failed 18 to 19, according to The Detroit News.