Motorcycle Sales Expected To Decline Modestly In 2012, Industry Still Hopeful
Chaparral Motorsports
|
March 26, 2012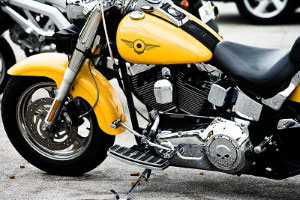 The Motorcycle Industry Council (MIC) is projecting slight drops in new motorcycle sales throughout the year. MIC's business advisory and forecast division compiled data based on 2011 sales numbers and early 2012 sales to determine the likely trajectory new bike sales will take this year.

Between 2010 and 2011, sales of new motorcycles, scooters and dual-purpose bikes improved modestly. However, this year more bikers are putting work into maintaining and improving their current bikes, which is why sales won't likely measure up to last year.

"We're seeing strong indications that riders are continuing to maintain their current motorcycles or upgrading ones they bought used, and we've recorded an increasing number of miles being ridden on American roads over the past decade," said MIC president Tim Buche. "The interest in motorcycling is healthier than ever. That's good news for our industry over the long term, and this bodes well for retailers."

Many riders may not be in the market for new bikes this year, but they'll likely be purchasing a lot of motorcycle accessories and parts to keep their hogs on the road.