Bo Jackson To Lead Five-Day Charity Ride In Alabama Next Month
Chaparral Motorsports
|
March 23, 2012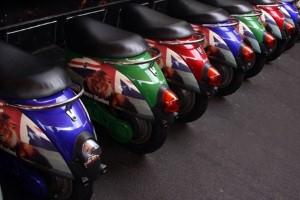 Bo Jackson, a former Heisman trophy-winning professional football player, is hosting a five-day charity motorcycle ride in his home state of Alabama to help the victims of tornadoes that devastated the state last year. His goal, according to the Tuscaloosa News, is to raise $1 million for the Governor's Emergency Relief Fund. This charitable organization provides funds to those affected by the tornadoes after they have run out of other options, including insurance claims and government funding.

"The reason for this ride is state unity and to pay homage to the great Alabamians who lost their lives on April 27, 2011," Jackson explained on the event's website. "I want Bo Bikes Bama to bring home to Alabamians whose lives were forever changed by last year's devastating tornadoes."

The ride itself will take place Tuesday, April 24, through Saturday, April 28. The 300-mile route will take participating riders from Henager to Tuscaloosa, following the path of destruction left by the tornadoes, the news source reports. Riders who want to take part in this extended charity ride will need to make a $200 donation to hit the road with Bo, who will ride a different custom motorcycle designed by TREK each day.