NASCAR Driver Organized Charity Ride To Honor Fallen Son
Chaparral Motorsports
|
March 22, 2012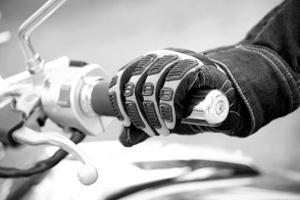 Former NASCAR driver Kyle Petty may be a demon behind the wheel, but he also loved strapping on a motorcycle helmet and hitting the open road on two wheels. Petty's son Adam was also a NASCAR driver, but he passed away following an accident during a practice run for the Busch 200 NASCAR nationwide Series in May 2000.

The Petty family built the Victory Junction Gang Camp for severely chronically ill children in 2004 to honor the memory of the late Adam Petty. Shortly thereafter, Kyle decided he could further help the camp by turning his annual motorcycle ride with friends into a charity ride to raise funds for the camp, according to The San Bernardino Sun. Each year, the ride follows a different route and often winds through multiple states.

"He rides sometimes out front of the group because he has a media appearance ahead or another obligation," Diane Hough, president and executive director of Kyle Petty Charity Ride, told the news source. "But, other than that he's back and forth, in and out of the group. He's very hands-on, very accessible."

Many riders turn out on their touring motorcycles for the annual event, ready to ride long distances in the name of charity.