Joey Pascarella Wins Daytona 200
Chaparral Motorsports
|
March 22, 2012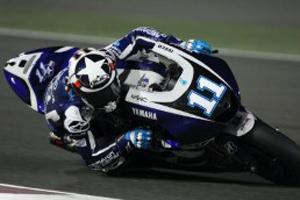 The Daytona 200 is over, and a surprise victor ended the day on top of the podium - California teenager Joey Pascarella.

This race marks the 40th anniversary of Yamaha's first win in the Daytona 200, when rider Don Emde amazingly beat a bunch of 750cc four-strokes on his two-stroke machine. This win was nearly as improbable, writes Cycle News. Pascarella was riding the Project 1 Atlanta Yamaha R6 in just his third Daytona SportBike race ever. His team was underfunded and his machine was not up to par technically with the rest of the field.

Amazingly, however, Pascarella pulled it off. The teenager's dreams nearly came crashing down when last year's winner, Jason DiSalvo, made a late run on his Ducati. DiSalvo caught up to the leading trio on the final lap and and furiously attempted to charge around Pascarella, but the kid hung on in order to notch his first-ever victory by just .048 seconds. DiSalvo settled for second.

Pascarella's victory was perhaps even more impressive because of the third-place finisher, Cameron Beaubier, who was riding the factory-backed R6. Thus Pascarella not only won the race, but he beat the factory Yamaha rider in the process.