AACA Museum Presents Collection Of 1970s Off-Road Bikes
Chaparral Motorsports
|
March 22, 2012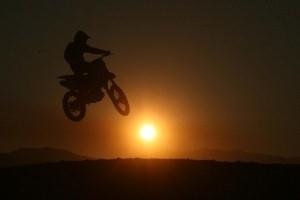 The Antique Automobile Club of America (AACA) Museum recently announced its next major motorcycle exhibit - "Dusty Jewels: Off-Road Motorcycles of the 1970s," which will open to the public on April 3. The museum, located in Hershey, Pennsylvania, will showcase more than 20 off-road motorcycles from the era where riding on two wheels was at a peak of popularity in America.

Motorcycles were all the rage in the 1970s, both on and off the road. Manufacturers tested their limits, experimented with body styles and mechanical designs to provide a wide array of bikes. This developmental period led to the design of modern dirt bikes and other off-road motorcycles. The bikes on display at the AACA Museum provide a cross-section of the many different motorcycles from this crucial decade in motorcycle history.

Visitors will be able to check out some of the most aesthetically pleasing off-road motorcycles ever made, including the 1975 Husqvarna CR250 and the 1972 Monark 125. Other bikes to be displayed at the exhibit include the 1965 CZ "Side-piper" Motocross, the 1972 Montesa Cappra 250 "Grey Ghost," the 1974 Harley-Davidson Baja 100 and many more.

This exhibit will run until October 25, giving bikers across the country reason to tune up their touring motorcycles, strap on their motorcycle helmets and head to Hershey to check out some of the coolest off-road bikes from the 1970s.