Kailub Russell Recovers To Win In Georgia
Chaparral Motorsports
|
March 21, 2012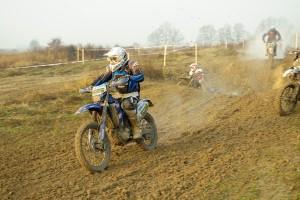 In the opening race of the GNCC season, FMF/KTM rider Kailub Russell had some bad luck when he crashed and injured his shoulder, forcing him to pull out of the race. However, Russell showed no signs of injury this past weekend, when he entered and won the second GNCC race of the season at Aonia Pass Motocross Park in Washington, Georgia.

Yamaha's Paul Whibley grabbed the holeshot early, and it looked like it could be a repeat performance of the first race, which Whibley won. However, Russell and Charlie Mullins ran close to Whibley all day, never allowing the rider to truly break away.

Eventually, Mulllins and Russell got around Whibley and the duel was on. Russell had just a bit more in the tank, however, passing Mullins in order to take the win. Mullins has now finished second in both GNCC events so far, while Whibley took third.

"I felt like I had a little more at the end of the race and I knew I could go faster, so I got around Charlie and laid down a couple fast laps," said Russell. "I'm focused, I'm driven, I've done the training and I just need to position myself in the race like I did today and I'm going to try to do that the rest of the season."