Indianapolis Museum's Motorcycle Exhibit Features Famous Bikes And Fun Events
Chaparral Motorsports
|
March 21, 2012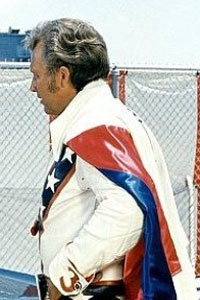 The Eiteljorg Museum in Indianapolis, Indiana, recently opened the doors to its latest exhibit, Steel Ponies. The show centers around the art, history and culture of motorcycles, and the opening night event drew a crowd of about 300 bike enthusiasts, according to IndyStar.com.

There are 23 motorcycles on display, including one of the bikes Evel Knievel used in many of his famed stunts. A custom chopper designed and built by Russ Hess of Cowboy Customs for the Chippewa Nation will also be on display. Visitors will be able to not only take pictures of the famous bikes, but also sit atop them for their own photo-ops. The news source reports the Captain America motorcycle made famous in "Easy Rider" will also be on display.

Throughout the few months the exhibit will be at the Eiteljorg, there will also be special events. This includes Bike Building Day on April 14, where motorcycle enthusiasts can come listen to Cut Throat Customs owner Danny Sanchez and L.A. Customs builder Nick Averitt talk about putting together custom bikes. Adeline VanBuren will also be on hand that day to regale guests with tales of riding across the country on a touring motorcycle in 1914.