Ducati Finally Unveils Desmosedici GP12
Chaparral Motorsports
|
March 21, 2012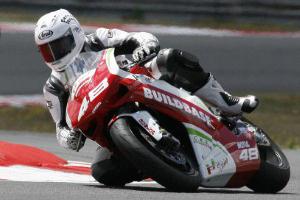 Just days ahead of the final test of the MotoGP preseason, Ducati has finally unveiled the official look for the Desmosedici GP12, according to Cycle News.

Valentino Rossi and Nicky Hayden tweeted pictures of the bikes to their loyal followers on Twitter ahead of the official reveal by Ducati. The new bike has a green, red and white paint scheme that is similar to an Italian flag. Rossi's bike has his number up front in yellow-green coloring, while Hayden's number is painted on in white.

The Desmosedici GP12 has been the source of much speculation ahead of the kick-off for MotoGP. The bikes weren't available for viewing back in January, when they're normally unveiled, and Ducati engineers are said to have been working up to the last minute to have the two models ready.

Rossi and Hayden have tested the bikes, but they were unpainted and thus looked like the black carbon fiber they're made of. At the last test in Sepang, Rossi told reporters that the team still had a ways to go on getting the bike prepared and that his most recent tests have not been as encouraging as his initial ones.

It appears the Italian team will have a lot of work to do at the upcoming test in Jerez, which is the last before the MotoGP season officially starts in Qatar.