Alabama Motorcycle Club Organizes AIDS Awareness Charity Ride
Chaparral Motorsports
|
March 21, 2012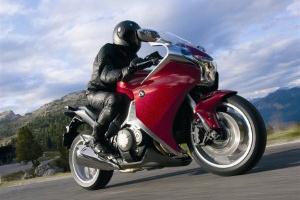 The Pacesetters Motorcycle Club of Mobile, Alabama, is not just a group of motorcycle lovers who get together to ride and talk about bikes. In 2006, a group of bikers got together to give back to their community, and have been successful thus far, participating in 73 different charities and hosting community events in the past six years. The organization's latest endeavor is an HIV/AIDS awareness event that will be held at the end of the month, according to the Press-Register.

"South Alabama CARES will receive a portion of the proceeds for their mission to provide assistance to individuals who are at risk or have developed HIV/AIDS," Mareio Lawson, the club's public relations officer, explained to the news source. "The other portion of the proceeds will go toward funding the March 31 event... If we can save and/or educate one person, we are headed in the right direction. The ultimate goal of this campaign is to save as many lives as possible from this growing epidemic."

The event will consist of a charity bike ride, a blood drive and a number of festivities for kids and families. Representatives from South Alabama CARES will also be on hand to educate guests about AIDS and HIV.