Josh Hayes And Blake Young Split Daytona Opener
Chaparral Motorsports
|
March 20, 2012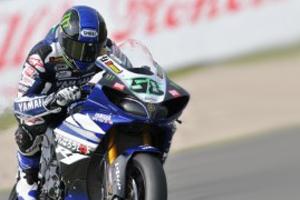 After Day 1 of the AMA Superbike event in Daytona, it appeared that nobody would be able to catch Josh Hayes. The race was initially thought to be very close, and historically those who have jumped out to an early lead at Daytona were challenged throughout.

Yet Hayes was simply the fastest bike on the track on the first day, turning in lap times in the 1:37 range that no other rider could match. Hayes easily won the opening race of the season, leaving Blake Young and Roger Lee Hayden to take second and third, respectively.

However, Hayes didn't do quite so well in the second race the following day. Blake Young was right next to Hayes at the front of the pack all day long, and the two dueled back and forth. In the end, Young was able to hold off Hayes by a hair, winning by just .002 seconds.

"It was a great race, an exciting race," Hayes told the news source after the second race. "More fun than yesterday -except for that little finish part. My bike was perfect and it was 100 percent on my shoulders and I missed it by that much. Blake did a great job and he upped his performance from yesterday. It will be a long season with lots of those kinds of races."