Harley-Davidson's Head Of Design To Retire Next Month After 49 Years
Chaparral Motorsports
|
March 20, 2012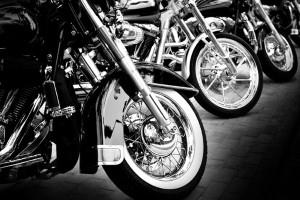 Harley-Davidson, Inc. will soon bid farewell to longtime employee Willie G. Davidson. Willie G., as he is known to his coworkers, was named after his grandfather and co-founder of Harley-Davidson William Davidson, so his ties to the motorcycling company run deeper than most. The 78-year-old has spent nearly 50 years as the company's chief styling officer and senior vice president.

"Throughout my life, I have been truly fortunate to have the opportunity to marry my passion for design with my love for this amazing brand that runs so deeply in my veins," said Willie G. "What's most rewarding has been to see the impact our motorcycles have on the lives on our customers. Everything we do in styling is based on the motion that form follows function, but both report emotion."

When he retires at the end of April, Willie G. will continue to work with Harley as an ambassador at numerous events and rallies around the country, as well as on special design projects.

During his time at the company, Willie G. played a major role in the design of many bikes, including the 1971 Super Glide, Low Rider, Fat Boy, V-Rod, Street Glide and Heritage Softail Classic.