Electric Motorcycles Gain Popularity As Gas Prices Rise
Chaparral Motorsports
|
March 20, 2012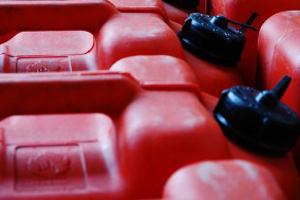 Rising gas prices have driven many motorists to purchase more fuel-efficient cars, and a similar trend is emerging among bikers. The Los Angeles Times reports this is one of the main reasons there has been a surge in the purchase of electric motorcycles lately. Hollywood Electrics, which specializes in electric bicycles and electric motorcycles, told the news source sales in the past two months have outperformed the numbers from 2010 and 2011 combined.

"It's a perfect storm," Harlan Flagg, co-owner of Hollywood Electrics, told the news source. "You've got gas prices going up, electric motorcycle technology developing and just some general interest with other mainstream manufacturers releasing electric vehicles. With the Nissan Leaf and Chevy Volt, people are starting to pay attention and take it seriously."

The dealer's best-selling electric bike is the Zero Motorcycles S ZF9, which has a starting price of about $14,000. This street motorcycle has a 114 mile-per-charge rating, and is able to cruise to speeds up to 88 miles per hour. It can also be switched from Eco to Sport mode for the times riders want more power than range. The bike also has a clutchless direct drive that allows for impressive acceleration and improved efficiency.