Kurt Caselli And Ivan Ramirez Win San Felipe 250 For KTM
Chaparral Motorsports
|
March 15, 2012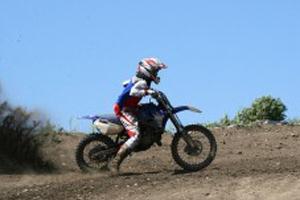 With the Baja San Felipe 250 dominated by Honda for the past seven years, the other manufacturers sought to make 2012 the year that streak ended.

The race uses a team format where riders trade on and off at certain checkpoints. KTM recruited Kurt Caselli and Ivan Ramirez for their team this year, and the two riders were able to top the favored Honda team.

Unlike some of the other teams that used three riders, KTM had Caselli ride on two legs of the competition, broken up by Ramirez riding a longer middle section. In the end, Caselli reached the finish line 16 minutes ahead of the Honda team of Colton Udall, David Kamo and Timmy Weigand on the Honda CRF450X.

"It feels so good to get this win," Caselli told Ultimate Motorcycling. "It is something that all of us on the team have put a lot of effort into over the last two years and it is great to finally finish on top with no major issues."

Most riders described the race as grueling, and many of the teams had issues that hurt their chances. The Honda team was delayed when Weigand crashed, and a Kawasaki team also had their chances evaporate when rider Robby Bell suffered a hard crash shortly into the race.