Preparation Is Key To Motorcycle Safety
Chaparral Motorsports
|
March 13, 2012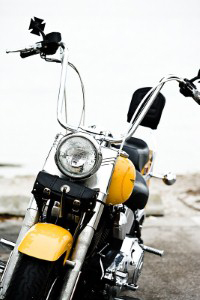 Learning to ride a motorcycle can be tough for some, but one program in Idaho has been working to ensure riders are well-versed when it comes to driving a bike. The Idaho STAR (Skill Training Advantage for Riders) Motorcycle Safety Program, which kicked off in 1995, is designed to teach new and seasoned riders how to safely and smartly operate a motorcycle in a controlled off-street environment.

The program claims its training reduces the risk of a crash by 79 percent by teaching riders physical and mental techniques to safely navigate the roads and traffic. Over the weekend, the first of Idaho STAR's many demonstrations and safety courses were held at the High Desert Harley-Davidson in Meridian to prepare motorcycle riders for the warm-weather riding season, according to Northwest Cable News.

"It's important to go out and practice and work on those skills so when the emergency happens, we're ready for it and we can handle it," Stacey Axmaker of the Idaho STAR told the news source.

The publication reports this program also helped to reduce the risk of fatal crashes by 89 percent. Riders can take steps like wearing protective motorcycle accessories and helmets to stay safe on the road as well.