BMW's 2011 Motorcycle Sales Best-Ever, Continue To Improve In 2012
Chaparral Motorsports
|
March 9, 2012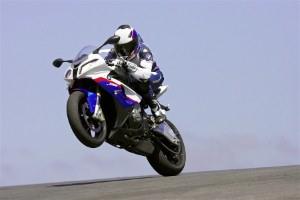 BMW experienced record-breaking motorcycle sales in 2011, and the numbers continue to improve. Ultimate Motorcycling reports the manufacturer sold 104,286 motorcycles last year, a 6.4 percent improvement over 2010 sales. January and February of this year each showed further growth compared to the same months in 2011, which indicates BMW could break their own record if sales continue in this fashion.
"February was another record month for the BMW Group and we intend to continue the positive development. We aim to exceed our 2011 record sales in 2012 and to maintain our position as the number one premium car company worldwide," said Ian Robertson, a member of BMW AG's sales and marketing board of management.
Year-to-date, BMW has already sold more than 12,000 cruisers, street bikes and other models, which is a 15.5 percent improvement over the first two months of 2011. The company hopes to bolster sales by introducing six new and refreshed models. These include the updated F 800 R and the S 1000 RR as well as two new scooters, the C 600 Sport and the C 650 GT, the news source reports.