AMA Preps Team For Speedway World Cup
Chaparral Motorsports
|
March 8, 2012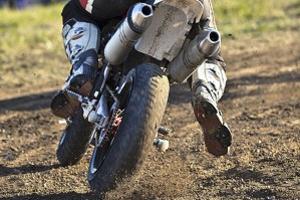 It may not be the most conventional form of motorcycle racing, but Team USA is looking to take home the gold at the upcoming Speedway World Cup in Slovenia.

Speedway may not be familiar even to the most ardent motorsports enthusiasts. The bikes used in these competitions have only one gear and no brakes. Riders race around an oval-shaped loop of tightly-packed dirt or shale. The technique for riding these bikes typically involves powersliding the motorcycle around corners in order to get an edge on competitors

The U.S. has had some previous success in the Speedway World Cup, where teams from around the world compete in the sport. America won the title in 1982, 1990, 1992, 1993 and 1998. In the last four instances, it was mainly due to the efforts of Billy Hammill, who was the Speedway World Champion in 1996.

Hammill is back this year and will both ride for and coach the new team, which was put together by the American Motorcyclist Association. Those said to be interested include Greg Hancock, Ryan Fisher, Ricky Wells, Kenny Ingalls, Josh Larsen, Chris Kerr and Tyson Burmeister, though the full team will be announced at a later date.