AMA Announces Changes To Annual Banquet
Chaparral Motorsports
|
March 8, 2012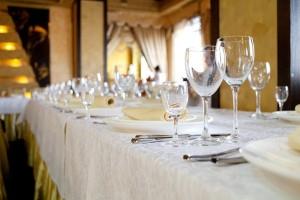 The American Motorcyclist Association has announced that it will be making changes to this year's championship banquet, which honors the best motorsports competitor from around the country in dozens of different divisions.

The champions in all AMA-sanctioned motorcycle and ATV competitions are invited to the banquet, where winning riders officially receive their medals and trophies. However, the location of the event in previous years forced many riders to miss out on the celebration, as it was too far to travel.

The organizers have chosen a more central location this year, announcing that the event will be held on January 19th, 2013, in Columbus, Ohio.

The new banquet will also expand the list of invitees and add additional events to the night, including a bike show and afterparty.

"When we surveyed our champions, it was clear that everyone would welcome a return to an eastern venue for the championship banquet," said AMA Director of Racing Joe Bromley. "In addition, we're adding more activities to the program, and expanding the format to recognize not just champions, but the top three riders in each national championship class."

For the first time, the banquet will also recognize non-racers in the motorsports community, such as the best promoters, teams and clubs involved in competition.