Military Get VIP Treatment At Victory's Demo Events
Chaparral Motorsports
|
March 7, 2012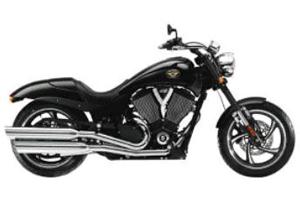 Victory Motorcycles will be offering demo rides on a number of its motorcycle models at many major biker events this summer, and active-duty military and Coast Guard personnel are guaranteed VIP treatment. The Victory Military Priority Demo Program will allow members of the U.S. military and the Coast Guard to bypass the line and try out some of the company's cruiser motorcycles and sport motorcycles.

"We have long supported members of the military in numerous ways, and we view this as an opportunity for our customers and staff to thank military personnel for their service," said Steve Menneto, Polaris Industries' vice president of motorcycles. "We have always respected and participated in the riding community's support for the military, and we know our riders will gladly step aside to let our nation's defenders move to the front of the demo line."

Victory's demo tour kicks off at Daytona Bike Week, which runs from March 6 to 19. The program will make stops at other major events such as Myrtle Beach Bike Week, Americade in New York, Sturgis Motorcycle Rally and Biketoberfest back in Daytona Beach, Florida. The tour also encompasses a number of local dealer events across the nation.