Extensive MV Agusta Collection To Be Auctioned Off This Summer
Chaparral Motorsports
|
March 7, 2012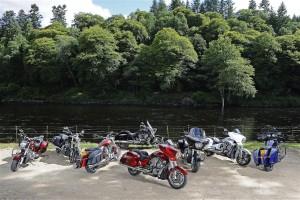 A collection of 71 rare and vintage MV Agusta motorcycles is slated to go up for auction this August at Mecum Auction. The collection, which encompasses bikes from the 1940s all the way up to this decade, will be sold as a set only. Gavin Trippe, the motorcycle division manager for Mecum Auctions, explained that this set is a museum-worthy group of motorcycles, scooters, race bikes, and more from a company known as the "Ferrari of the motorcycle world."
"This is not just a collection of motorcycles, this is a collection of art, and I'm thrilled that Dana Mecum and his staff agree that keeping it together as one is so important," said Gary Kohs, the current owner of the collection. "MV Agusta is the only marque that can truly represent the post-war history of the motorcycle, and I look forward to sharing it all with the international motorcycle community."
The most noteworthy bike in the collection is undoubtedly the 1953 125 Grand Prix Racer. This sport motorcycle once won the Isle of Man TT. Other models in the lineup include the 1946 MV 98 "3 Velocita" racing bike and the 2007 MV F4 1000/312 Bonneville.