Ricky Carmichael To Run Suzuki Training Camp
Chaparral Motorsports
|
March 6, 2012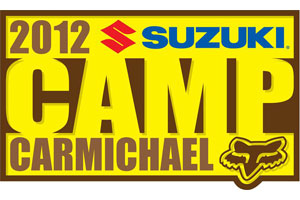 American Suzuki Motor Corporation is offering Suzuki amateur motocross racers the chance to attend the first-ever Suzuki Camp Carmichael - a special riding school with legendary Motocross and Supercross racer Ricky Carmichael at his private training facility in Tallahassee, Florida.

The event is being run in conjunction with Suzuki's recently-announced $4.2 million Motocross Contingency Program and scheduled for the week prior to the 2012 Winter National Olympics (Mini O's). For racers that will be going to Mini O's afterwards, there will be space reserved for Suzuki Camp Carmichael riders at Gatorback.

Said Carmichael: "I'm really excited to team up with Suzuki and have the opportunity to put together such a great program as Suzuki Camp Carmichael. Suzuki's RM and RM-Z product is the best out there and the Camp is a great chance for riders of all ages to race, have fun, earn contingency and hone their skills at my track. I'm really looking forward to my upcoming Daytona Amateur Supercross event and the Suzuki Camp Carmichael later this year."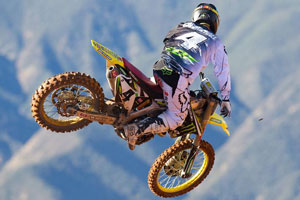 ASMC amateur race support manager Pat Alexander added: "We at Suzuki are very excited about Suzuki Camp Carmichael. Over the years, Suzuki has enjoyed a very special relationship with Ricky Carmichael; who definitely is the Greatest Of All Time. Our factory-supported Supercross and Motocross teams have benefited greatly from Carmichael's talent and training; and now we are delighted to share that with our amateur racers. Our hope is that Suzuki Camp Carmichael will be a unique and valuable experience for a select group of young riders fortunate enough to train directly with the GOAT. No doubt about it, 2012 is the year to race a Suzuki!"

To be eligible, riders must purchase a new RM or RM-Z motocross bike, sign up for the 2012 Suzuki Motocross Contingency Program at www.suzukicycles.com/racing and then go racing. For every contingency dollar they earn, racers also earn one point toward the Camp. At the end of the racing season, the 24 riders - twelve 85cc riders and twelve 250/ 450cc riders - with the most points will win a spot to Suzuki Camp Carmichael and receive one-on-one instruction from Carmichael himself. Throughout the season, racers can monitor their contingency dollars and Camp points by visiting www.suzukicycles.com or Suzuki Scoop on Facebook.

Points for Suzuki Camp Carmichael will be awarded based on contingency earned from November 1st, 2011 to September 30th, 2012. Any event that Suzuki pays contingency for during these program dates will earn points towards Suzuki Camp Carmichael and ASMC will announce the winners on October 15th.

About Ricky Carmichael: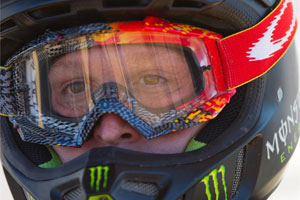 Ricky Carmichael won 102 American Motorcycle Association (AMA) Motocross Nationals and 48 AMA Supercross Main Events for a record 150 major wins between 1997 and 2007. The Tallahassee, Florida resident won 10 AMA Motocross Championships and five AMA Supercross crowns, giving him a record 15 major titles in his career. After retiring from professional motocross racing, he began pursuing a career in auto racing and was named the 2009 NASCAR Camping World Truck Series Most Popular Driver.

Currently, Carmichael is a regular in the TV booth providing co-commentary on CBS and Speed Channel's Supercross coverage. As for motocross, he will forever be known as "The Goat" which stands for Greatest Of All Time.