Ducati Announces Two Recalls For Bikes Manufactured In 2011
Chaparral Motorsports
|
March 6, 2012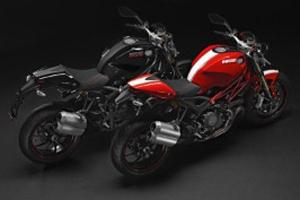 Ducati is recalling a number of Monster 1100 EVO sport bikes from the 2011 and 2012 model years. The National Highway Traffic Safety Administration investigated complaints concerning cracked rear wheel spokes and found that the issue was a manufacturer flaw. This comes just a few weeks after the Italian motorcycle company issued a recall for a number of models manufactured last year, including the EVO, for improper manufacturing of fuel lines.
The problem with the EVO's rear wheels is that they may develop cracks over time, which could increase the risk of crashing. Motorcycle.com reports that Ducati examined an EVO test model that had more than 28,000 miles on the odometer and found cracks in the spokes. To prevent future models from being manufactured with the same issue, Ducati found a new supplier for the wheels, which will be labeled DU6N-RR instead of DU6-RR.
The wheel recall affects 892 units manufactured between January 2011 and January 2012. The recent fuel line problem encompasses the Monster 1100 EVO as well as a number of other models built between June and November 2011, so there's a chance some bikes could have both issues The company will fix all affected models free of charge.