Ricky Carmichael's Custom Track Being Built For Upcoming Daytona Supercross
Chaparral Motorsports
|
March 2, 2012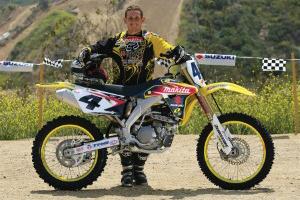 Daytona may have just had the spotlight for its annual NASCAR race, but the track wasted little time in turning its attention to the upcoming Daytona Supercross.

Supercross riders from across the country come to the track every year shortly after the NASCAR race. For the past several years, the track has been designed by motorsports legend Ricky Carmichael. Carmichael has won 150 AMA Pro Road Races and 15 championships. He also led Team USA to wins at the prestigious Motocross Des Nations before his retirement.

"It's an honor and a pleasure to design the course for Daytona, where there is so much racing history involved," said Carmichael. "It's fun to sit down at the drawing board and to think of a design that will be fun and challenging for the riders, as well as exciting for the fans and for the people watching on television."

This year's design is similar to last year's, with a few minor changes. The start will once again be placed on pit road to give spectators the best possible view of the action.

The Daytona Supercross is scheduled for Saturday, March 10th.