Paolo Flammini Speaks On Tension Between MotoGP, World Superbike
Chaparral Motorsports
|
March 2, 2012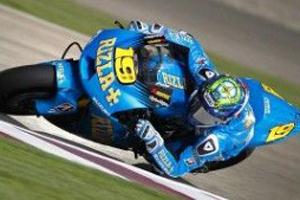 The world of motorsports promoting is a complicated one, and for evidence of that look no further than the World Superbike and MotoGP series. These two competitions are similar in many regards, but were considered to be entirely separate for years, as the barrier to entry for MotoGP meant that only the very top riders and bikes had a shot.

However, the new Claiming Rules Teams (CRTs) have caused some to believe that MotoGP is intruding on World Superbike's territory. With many more teams now eligible to race in MotoGP, fans of superbike racing are worried that it could soon become solely MotoGP's game.

Complicating matters even further is the fact that the two promoters of MotoGP and World Superbike, Dorna and Infront, are both owned by Bridgepoint, a larger sports investment company. Cycle News recently caught up with Infront president Paolo Flammini, who explained how the two companies are working together to ensure a better racing future for all.

"I can tell you the fact that Bridgepoint acquired Infront is a positive element," he told the news source. "Even though so far we haven't had a roundtable meeting since that happened, it's still evident that Bridgepoint made an investment in both championships, and clearly their interest is to develop both series... and not to penalize one to give advantage to the other."