Harley's Crowdsourced Campaign Hopes To Challenge Stereotypes
Chaparral Motorsports
|
March 2, 2012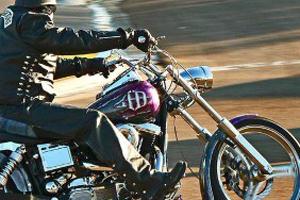 Harley-Davidson is looking to challenge stereotypes with its latest advertising campaign, which highlights riders who may not fit the typical Harley mold.
The automotive company has a strong image, but one of the side effects of that is that people have a very clear idea of the typical Harley-Davidson rider. The new "E Pluribus Unum" campaign focuses on non-traditional riders using the Twitter hashtag #StereotypicalHarley. For example, two female riders are featured on the company's new website, with the labels "#StereotypicalHarley Honor Student" and "#StereotypicalHarley Soccer Mom."
"The beauty of the 'E Pluribus Unum' campaign is that it uses the element of surprise that exists in every Harley-Davidson owner to inspire people to think about riding our motorcycles," said Scott Beck, Harley-Davidson's General Manager of Marketing Operations for North America.
The campaign was the result of Harley's new crowdsourced approach to advertising. With 3.3 million fans on Facebook, Harley is allowing its customers to submit ideas for advertising campaigns and vote on them before they're released. The "E Pluribus Unum" idea was originally created by Harley rider Harold Chase, and those featured in the campaign were found through Twitter.
Many of the ads will also feature Harley's new custom chopper, the Seventy-Two Sportser.