Giacomo "Ago" Agostini Will Be Guest Of Honor At International Classic Bike Show In The U.K.
Chaparral Motorsports
|
March 2, 2012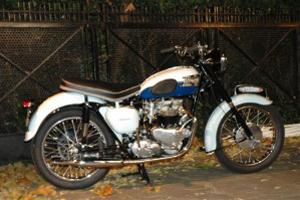 The 32nd annual International Classic Motorcycle Show will be held in the U.K. next month, and this year's guest of honor will be Giacomo Agostini. Agostini, or "Ago" as he is commonly known, is one of the greatest motorcycle racers of all time, winning 15 different world championship titles in the 350cc and 500cc classes throughout the 1960s and 70s.
"We're delighted that Giacomo Agostini - a real hero to many of us - is returning to Stafford and has agreed to be our guest of honor," show organizer Nick Mowbray told The Guardian. "We know he has a huge fan base in this country, and fans really shouldn't miss out on this chance to meet the great man. His appearance will turn what is already set to be a special event into something even more magical."
Those lucky enough to attend the "Audience with..." dinner at the international show may get the opportunity to ask the living legend a question or two or have him sign some of their motorcycle gear.