Jimmy DeCostis Tears ACL While Rehabbing Ankle
Chaparral Motorsports
|
March 1, 2012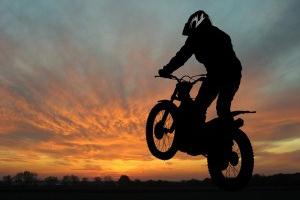 The Geico Honda's Supercross Lites team's championship hopes were dealt a blow today when it was revealed that racer Jimmy DeCostis suffered an injury that will keep him out the rest of the season.
Cycle News reports that the rider tore his ACL while rehabbing a prior injury. DeCostis was already out of action with an ankle injury, but was close to returning. While riding his dirt bike in an attempt to get a feel for it again, he sustained the injury.
DeCostis was approaching a turn that was slightly wet from an earlier rain. His motorcycle tire couldn't handle the change in traction and DeCostis lost control. The rider put his foot down at an awkward angle and the impact tore off his knee brace entirely.
With the news that he's out for the AMA Supercross season, DeCostis said he's going to take things slow this time around and ensure he's 100 percent before he gets back on a bike.
"Coming back from my ankle, I'm not in the best shape right now," DeCotis said. "It's not really worth it for me to try and rush back. I'm young, so I have time to get healthy before trying to start running up front again. I'm real bummed out that I can't wake up tomorrow morning and go out and ride my dirt bike. I guess I'll try and make the most of the time while I recover from this."