Casey Stoner On Top Again In Sepang
Chaparral Motorsports
|
March 1, 2012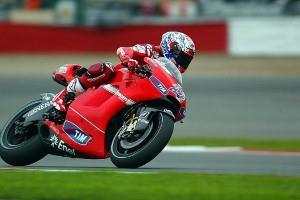 After a Day 2 in which all four Honda riders were forced to sit out of testing, Casey Stoner came back strong to finish with the best overall time at the second three-day test in Sepang, Malaysia, this year.

MotoGP riders came to Sepang at the end of January before the season began, and the defending champion Stoner was the fastest then too, according to Cycle News. The Australian rider posted the best time on the first day before being forced to sit out the second as Honda engineers analyzed an engine failure in teammate Dani Pedrosa's bike. On the final day of testing, however, Stoner and Pedrosa were on top once again, posting the best overall times of the three-day test.

Stoner said he was happy with the results, but acknowledged that the team still had some work to do.

"We've been trying a few different things with electronics to have the engine character the same way we like it," he told the news source. "We've also tried shortening the wheelbase, aiming to reduce the chattering and we've been successful in decreasing it slightly, but at the moment we're unable to eliminate it completely, so we still have quite a lot of work to do. The chassis balance feels good as does the traction on the bike; it's turning well, but we really need to get rid of the chatter. In general we are happy with the bike."